REAL LIVE TRACKING
The new Flymaster Tracker borrows on the proven tracking technology developed for the LiveSD and GpsSD+. The Tracker features a pressure sensor, so it's flight log can be used to generate IGC data which includes the compulsory barometric altitude. Also built in is an accelerometer and RF module that can comunicate with the Heart-G or TAS Probe.
It is built from high strength polycarbonate combined with a rubber exterior, making it extremely robust and water resistant. So it can be used not only for flying, but also for other activities, such as Kite and Wind Surfing, Mountain Biking, etc.
Also available Flymaster Tracker 3G - specially designed for places where 2G network is poor or not available.
---
SECOND BY SECOND LIVETRACKING
SOS BUTTON
HUGE BATTERY LIFE
RUGGED CONSTRUCTION
IPX7 CERTIFIED - WATER RESISTANT*
MULTIPLE SENSORS AND COMMUNICATIONS
WORLD WIDE COVERAGE
MAGNETIC CONNECTOR
*Flymaster Trackers are water resistant and were tested under controlled laboratory conditions with a rating of IPx7 under IEC standard 60529 (maximum depth of 1 meter up to 30 minutes). Water resistance are not permanent conditions and resistance might decrease as a result of normal wear. Do not attempt to charge a wet Tracker.
---
Safe XC-flying
XC flying is rewarding, yet landing out alone can be scary. With the LiveTracking system you will never be alone on your XC adventure. Flymaster LiveTracking technology is the standard for the Paragliding World Cup and the Red Bull X-Alps.
Learn more about
---
Cloud Flights
All your flights will be automatically uploaded to our Cloud Flights Web Service. Inside your flight details page, you can review your flight, play it back, analyse all data, including all external sensors data, like G-forces and heart rate values. You can also download your flight in IGC or KML format.
Learn more about
---
Expandable
The Tracker has a built in low power wireless interface for connecting compatible accessories. The list of Flymaster wireless accessories is the most complete on the market. Already available for the Tracker are the HEART-G and TAS.
---
Flight Sharing
Flight Sharing can be extended beyond the LIVETRACKING. After activity, automatic track data can be sended to several well known databases like Leonardo, or DHV. You can also share your activities through Facebook or Email.
---
So Easy
Manage all device functions with three keys. With a dedicated for deploying a SOS alert. Just switch it on and you are ready to go.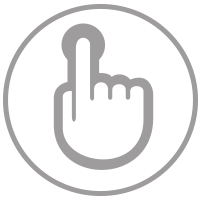 ---
Main Hardware Characteristics
---
Autonomy Learn more
> 20 hours (1 positon per second)
Size
87x58x22.5 mm (Length x Width x Thickness)
Weight
93 gr
GPS
72 channels GPS/GLONASS
Native USB Connection
Allows connection to the PC to upload Firmware
Battery Charging
From wall adapter, car adapter or standard usb port
Quad-band GSM

2G ONLY

GPRS class 10. Quad-band support: GSM 850 MHz, EGSM 900 MHz, DCS 1800 MHz and PCS 1900 MHz.
UMTS/HSPA/GSM

3G ONLY

UMTS/HSPA: 800/850/900/1900/2100 quad band. GPRS/EDGE: quad band.
RF Interface
Allows the wireless connection of several external probes, like HEART-G or TAS probe, simultaneously.
6 Axis accelerometer and pressure sensor
Allows G-Force measure and barometric data
Firmware update by USB (upgrades are free)
---
3D track log.
Storage for >300000 track points.
At least for 83 hours of track activity.
---
Upload of track data to repositories using the GSM network (compatible with several repositories like Leonardo XC server, XContest, DHV).
Automatic almost real time flight data sending to a remote live tracking server through GSM network (compatible with several servers like Flymaster, LiveTracking24, DHV, etc).
On demand sending of predefined messages to a server (eg. SOS).
Small GPRS data usage (considering that communication is not lost, in average, requires 25KB per activity/hour).
---
Compatible with MacOS (10.13 and higher), Windows (7/8/10)
---
In order to fit tracker to multiple activities it's provided a bike holder, an arm band and a lanyard. In the box there's also a quick start guide, a charger with your country adapter and a magnetic USB cable.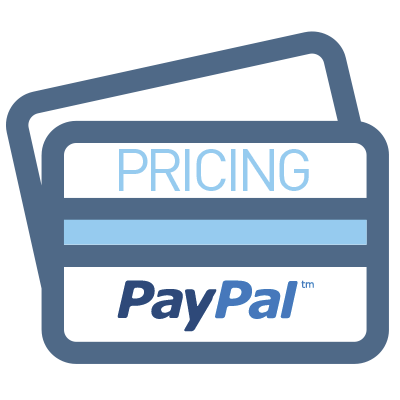 FLEXIBLE PLAN *
USE ON DEMAND **
* PayPal needed
** Monthly activation